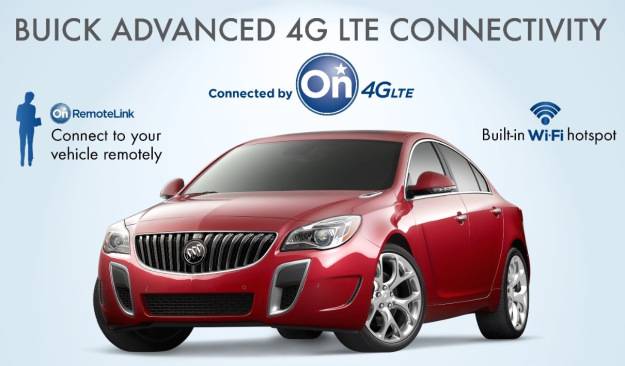 The connected car is becoming a true reality.
Although Apple has made it easier to share your data with other people in close proximity to you, the folks at GM and OnStar are about to offer a new product that is surely going to change the game. Especially for people who are addicted to being connected.
Last year at the International Consumer Electronics Show in Las Vegas GM and OnStar representatives started talking up a new version of OnStar called OnStar with 4G LTE connectivity. OnStar is using the datalink that supports their in car system and feeding it real LTE data that customers can use via AT&T. What's even better is that they're turning the OnStar with LTE system into a wifi hotspot allowing up to 7 devices to connect. Now your passengers can browse the internet, check email, play games and more.
BGR's Brad Reed warns though, that it may be a little costly for parents taking their kids on long road trips. "The monthly subscription plans for AT&T LTE data with OnStar include options for 3GB for $30 per month and 5GB for $50 per month — basically, you're not going to want to let your kids watch 1080p YouTube videos in the car while you're on long journeys." Reed says. 
There are lower rate plans but with lower amounts of data for current OnStar subscribers. Current subscribers can pick up a 200mb plan for just $5 and 1gb for $15. Not enough for a movie but could be enough to respond to that important email without sucking up your phone plan data.
Here's a list of GM cars that will be equipped with OnStar with 4GLTE from GM Authority.